Why Choose Front Sight Protection?
Front Sight allows you to have confidence that your needs will be addressed and that our service will be an added-value to your organization. Our executive protection company uses an approach that utilizes both traditional and non-traditional methods. These security services include on-the-ground tactical expertise and virtual technological situational awareness tools.
Our Subject Matter Experts have on average 15 years of experience each with the United States Government, Military, Law Enforcement and public sector. This includes service in departments/agencies such as the National Counter-Terrorism Center, Drug Enforcement Administration, Federal Bureau of Investigations, Department of Homeland Security, Federal Emergency Management Agency, United States Marine Corps and the Los Angeles Police Department.
---
Front Sight provides you the assurance that the entire life-cycle of any occurrence will be managed. This cycle involves a series of phases:
Mitigation – Preventing future emergencies or minimizing their effects
Preparedness – Preparing to handle an emergency
Response – Responding safely to an emergency
Recovery – Recovering from an emergency
Here at Front Sight Protection, we offer the best security services all around the world. We can offer services such as premier protection services, cyber security services, private investigation services, and much more. With our highly trained team with years of experience in the personal protection industry, Front Sight has the means to keep you safe. And because we're a global company, you can rest assured knowing that you'll have executive security services everywhere you go. We offer our executive protection services to both individuals and companies alike.
When you need the best protective services in the world, be sure to partner with Front Sight Protection. Keep scrolling to learn more about our executive protection services, or contact Front Sight Protection to get started with your services today.
Our Protection Services
Front Sight Protection is dedicated to offering the best security services all around the world. We are hyper-vigilant and are always ready to offer intelligence, prevention, and recovery services. Keep reading to learn more about the services we offer here at Front Sight Protection.
Global Security Services
Your safety and security is our first priority when you use Front Sight Protection for your executive security solutions. We offer several premier security services that are all designed to help keep you and your family, your employees, your company, or others safe. Our experienced security professionals always come prepared and will do everything we can to help keep those who need protection safe from harm. Learn more about our global security services and see what our executive protection company can do for you.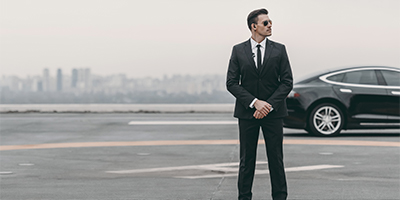 Global Intelligence Services
Knowing what you're dealing with before you have to deal with it can help give you the advantage in almost every situation. Front Sight Protection offers the best global intelligence services around the world. We work to know everything we need to in order to keep you and others safe from any potential danger. Our 24/7 global security operation center monitors threats worldwide and provides responses to your specific needs as well as global trends and weather forecasts. Learn more about global intelligence services from Front Sight Protection today.
Global Investigation Services
When you get into legal trouble, it's always good to have a world-class private investigation company on your side. Front Sight Protection will work to find the evidence you or your company needs to clear your name. We do our due diligence here at Front Sight, offering things like corporate investigations, technical surveillance, brand protection services, social media investigations, and much more. Learn more about the global investigation services we can offer here at Front Sight Protection.
Cyber Security Services
Cyber security is a growing need in the ever increasing digital world that humans are building for ourselves. Hackers and digital thieves can wreak havoc on individuals and companies with some of the simplest of means, especially when you don't have the proper cyber security measures in place. Front Sight Protection offers the best cyber security services to everyone. We can help with things like dark web monitoring, site and technology assessments, suspicious activity alerts, and much more. Learn more about our cyber security services and start protecting your online information today.
No matter what kind of security services you or your company needs, the professionals at Front Sight Protection are ready to help you. Whether it's physical or digital security you need, our experts have the knowhow and experience to help keep you, your business, and others safe from potential harm. If you're ready to get the best security services around, then be sure to partner with Front Sight Protection today. Contact us to get started with your custom security services and get a free estimate.




SERVICE AREAS
BLOG
PUBLICATIONS
CONTACT US